Model 1 23x25x1 Output, Target and Errors
Map of the predicted European population surface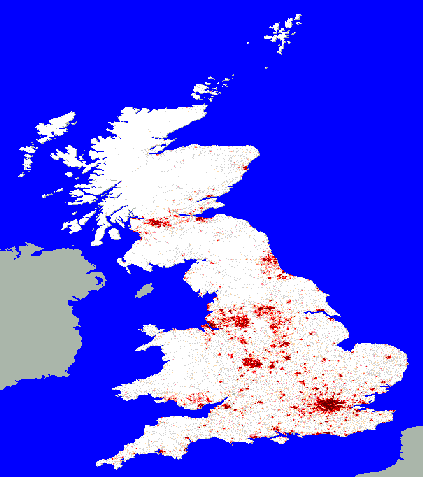 Close up of predictions for Great Britain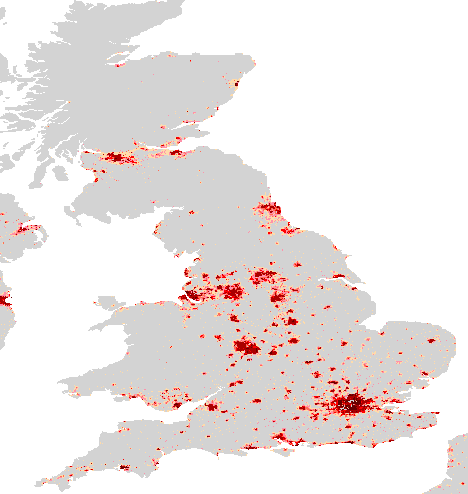 Surpop Target data
Error map at 1DM resolution for Great Britain (district constraints)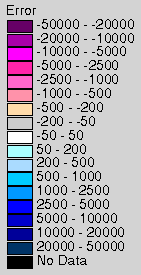 SAS ward population count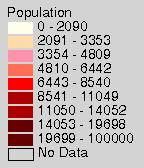 Ward population prediction (district constraints)
Difference between SAS ward population and prediction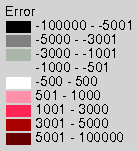 Map of predictions for England and Wales from ward constraints
Error map at 1DM resolution for England and Wales (ward constraints)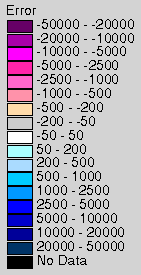 Close up of predictions for Italy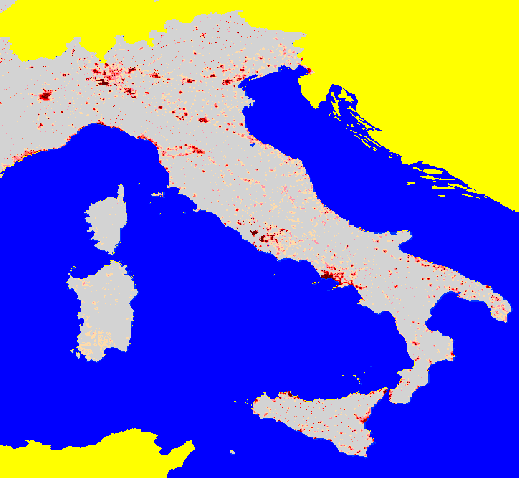 Registration zone population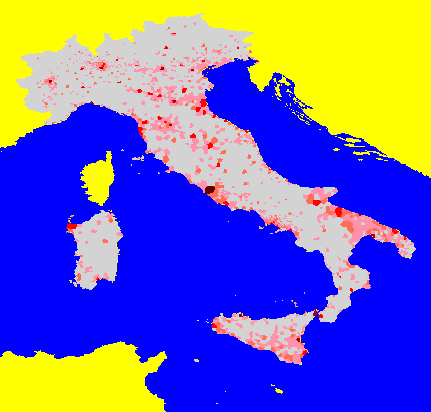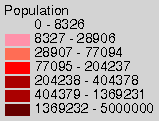 Registration zone population prediction (Nuts3 constraints)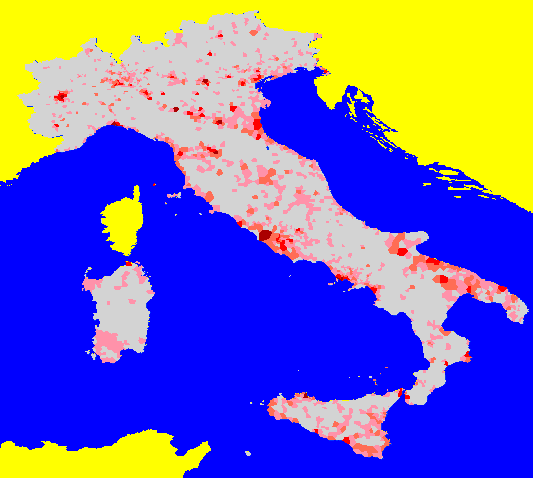 Difference between Registration zone population and prediction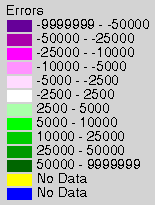 Map of predictions for Italy from Registration data zone constraints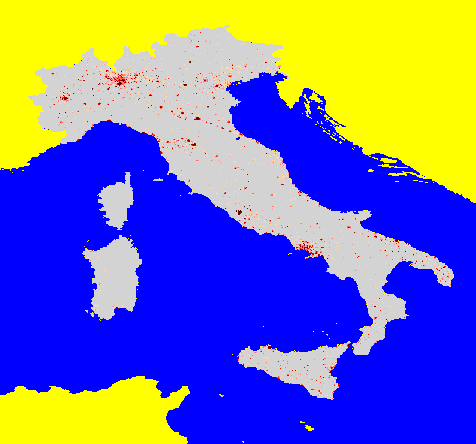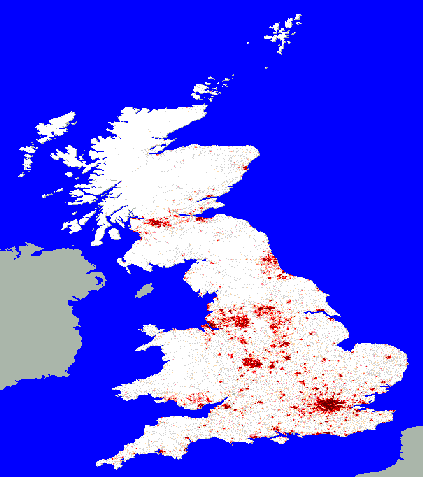 Comments
The 23x25x1 neural network interpolates from Nuts3 level to Nuts5 level fairly well.
The largest absolute errors occur where population density is highest in urban areas.
Calculating the predicted Ward and Registration zone populations involved summing the predictions for all 1DM cells which lie in each Ward or Registration zone polygon. In order to do this the grid of predictions was integerised and converted into a polygon coverage in ArcInfo and the population density of each polygon region was calculated. The polygon coverage was intersected with the Ward or Registration polygons and the predicted population of each small intersected area was calculated by multiplying by the predicted population density. Finally the predicted population in each Ward or Registration zone was found by summing the population of small intersected areas for each Ward or Registration zone polygon.
The error in Great Britain is greatly reduced using Ward level constraints. A pattern in the errors appears which could be something to do with differences between SAS and surpop populations and maybe worth investigating further.
The Italian surface also appears greatly improved using the Registration zone constraints, but there is no real evidence for this.
The main sources of error include; census data error, those resulting from imperfections in neural network prediction rescaling, and those relating to an inappropriately small selection of training data cells with high population density.