Model 1 23x25x1 Output, Target and Errors
The predicted EU population surface (Nuts3 constraints)
Predictions for Great Britain (Nuts3 constraints)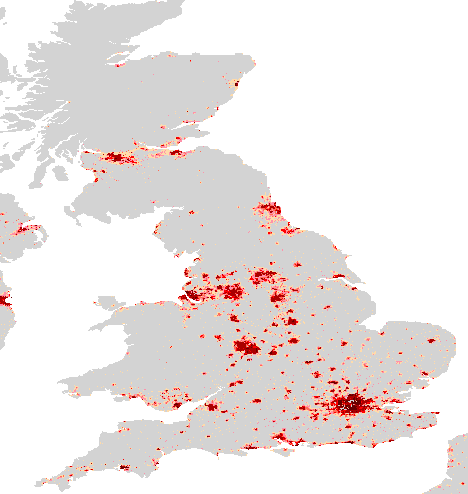 Surpop Target data
Errors at 1DM resolution for Great Britain (district constraints)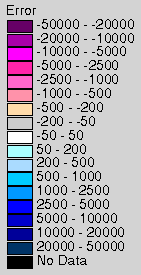 SAS ward population count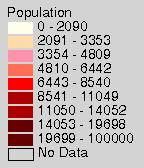 Ward population prediction (Nuts3 constraints)
Difference between SAS ward population and prediction (Nuts3 constraints)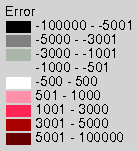 Predictions for England and Wales (ward constraints)
Errors at 1DM resolution for England and Wales (ward constraints)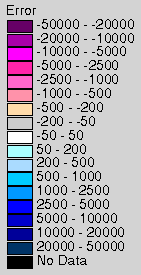 Close up of predictions for Italy (Nuts3 constraints)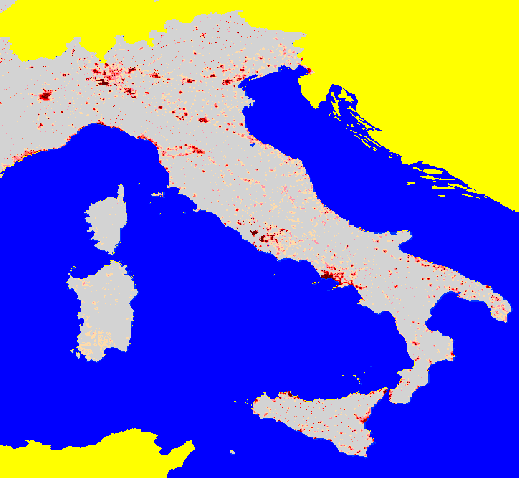 Registration zone population (synthetic zones constructed from points)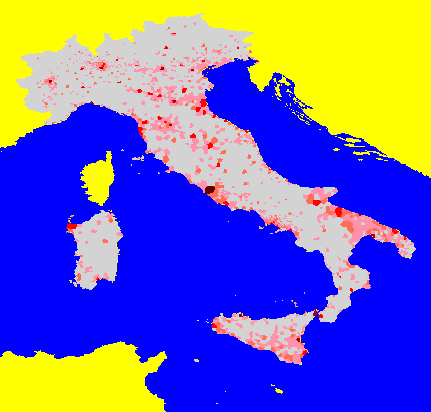 Registration zone population prediction (Nuts3 constraints)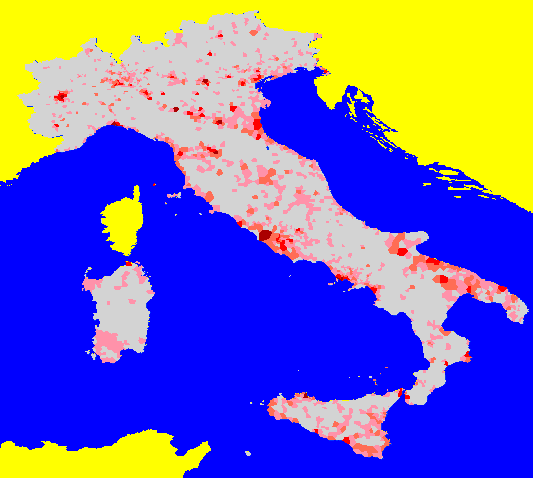 Difference between Registration zone population and prediction (for synthetic zones)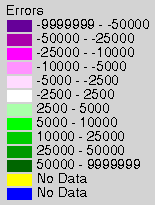 Predictions for Italy from Registration data synthetic zone constraints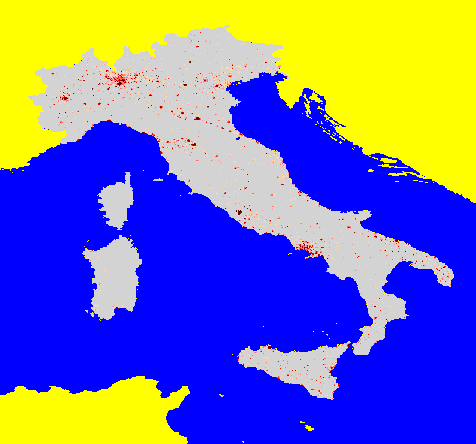 Comments
Calculating the predicted Ward and Registration zone populations involved summing the predictions for all 1DM cells which lie in each Ward or Registration zone polygon.
The error in Great Britain is greatly reduced using Ward level constraints. (The same appears true for Italy and the synthetic registration constraints.)
Since the end of the projert the EU has enlarged.