<![if !vml]>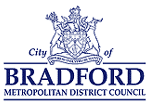 <![endif]>
<![if !vml]><![endif]>
Department of Finance
Financial Services
PERFORMANCE AND
DEVELOPMENT SCHEME
(PADS)
FORM B
INDIVIDUALíS PREPARATION FOR REVIEW MEETING
INDIVIDUAL :

COLLEAGUE:

PERIOD UNDER REVIEW:

DATE:

TIME:

<![if !supportMisalignedColumns]>
<![endif]>
INDIVIDUALíS PREPARATION FOR REVIEW MEETING
1 REVIEW OF OBJECTIVES/ACHIEVEMENTS SINCE LAST MEETING
(a) Achievements where you met your goals
(b) Incidents where you were not successful in achieving your goal
(c) Main purpose/responsibilities/tasks of your job
(d) Areas of work which have gone well
(e) Areas of work which were demanding/difficult/disappointing/frustrating
(f) Who is directly affected by you (and vice versa)
(g) What skills/knowledge have you not utilised
(h) Has your job changed/developed or will it
(i) What targets are in the plan
(j) How do the Councilís policies affect you
2 REVIEW OF YOUR PERSONAL AND TRAINING PLAN
(a) Have you had all the agreed training
(b) Have you had any extra training
(c) Has the training helped in your work
3 KEY OBJECTIVES FOR THE NEXT 12 MONTHS
What are your key objectives for the next 12 months
4 PERSONAL TRAINING AND DEVELOPMENT PLAN FOR THE NEXT 12 MONTHS
(a) Identify any training and development needs
(b) Suggested ways to meet development needs
5 ADDITIONAL REMARKS, NOTES, QUESTIONS OR SUGGESTIONS
(a) Do you have any ideas about the ways in which workplace stress could be reduced?
(b) Are you worried about your safety?
(c) Have you any skills or knowledge not utilised fully in your job?† If so, what are they and how could they be best used?
(d) Other issues which you would like to raise.